Why VirtualTone Ultra is Unbeatable!
With the VirtualTone Ultra package you don't have to sacrifice a feature rich system to fit your budget. From 15 to 50 devices at a low price point per month VirtualTone Ultra includes over 100 standard features that can help you create your ideal communication solution without worrying about adding on features for additional cost that will end up with you breaking the bank on features that should be standard for any business.
Lets take a look at some other reasons it is unbeatable!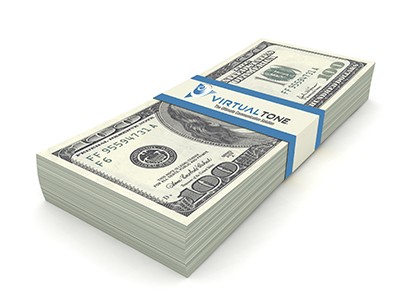 1. Budget: As mentioned before, every business wants a phone system at a price that fits their business's needs. With Ultra there is no guesswork on the monthly expense for the Ultra system. You will know exactly how many devices youhave on it and adding more won't cost you monthly.
2. Features: Our Ultra solution comes with over 100 standard features. We supply you with a list on our website so you know that when you have an Ultra communication system you will get all the standard business features to help your company run efficiantly. You won't be signing a contract and then get the surprise that a voicemail is an extra charge per month!
3. Easy Scalability: Ultra is for 15 to 50 devices at the SAME price. So when you add a new employee and you are under 50 devices there will be no additional charge. This makes it easy for your employees to also have more that one device, such as an office phone at home, a softphone, and a phone at their desk without the hassle of having to remember to take their device with them.
4. Multi Office Solution: Ultra is perfect for a business that has multiple offices or a business owner that has multiple businesses. With Ultra all of your devices do not have to be at the same location and your communication system can be set up to handle another locations calls in time of need. A few industries that can really benefit from Ultra are the insurance industry, hospitality industry, healthcare industry, construction industry, and many more.
5. Support Included: We always include support and trouble shooting for your communication system from Monday-Friday 8:00 A.M. to 5:00 P.M. This includes things like adds, changes, programming phones ordered through us, and this leaves you with the peace of mind that you can leave your communication updates to us and you can focus on your business without the worry that you have to also become a communication system expert.
Give us a call to see how VirtualTone Ultra Communication Solution can improve your business!
Comment for this post has been locked by admin.
By accepting you will be accessing a service provided by a third-party external to https://virtualtone.com/