Why Purchase Polycom-Branded Products Only from Authorize Polycom Resellers
VirtualTone is a proud authorized reseller of Polycom products and we use them in our own offices. We feel comfortable offering this product to our clients because we know the quality in each Polycom phone.
A frequently asked question we receive is, "Why can't we buy our own Polycom phones on other websites," and we would like to share those answers directly from Polycom.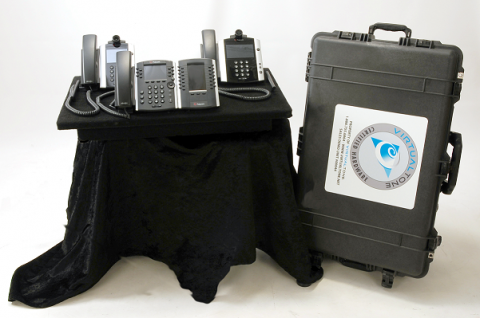 BENEFITS OF PURCHASING POLYCOM-BRANDED PRODUCTS FROM AUTHORIZED POLYCOM RESELLERS
When you purchase Polycom-branded products and services from an authorized Polycom reseller, you receive the following benefits:
New product shipped in Polycom's original packaging with Polycom original accessories and support documents.

Polycom's product warranty support. Review standard product warranty terms here .

Assistance from Polycom's authorized resellers, who have the necessary qualifications and training, and who have access to Polycom resources, sales and technical personnel.
SERIOUS RISKS ASSOCIATED WITH PURCHASING POLYCOM PRODUCTS FROM UNAUTHORIZED SOURCES
If you purchase Polycom-branded products from an unauthorized source, you face the following serious risks:
The product may be resold as "unused" – which is not new product.

The product includes software that is no longer supported by Polycom & requires updates to prevent network vulnerability.

The product is missing key accessories or components required for your region to ensure the product will work as needed.

If product does not work properly, you will not be able to obtain support or a replacement under warranty.

The product is not eligible to be supported by Polycom services.

The product is not eligible product for a Polycom trade in promotional program.
Your phone is just as important as your communication service, which is why at VirtualTone we are excited to share with your our knowledge about Polycom and the phones they offer. Let our Sales Team help you decide on your next Polycom phone!
Click HERE for the full webpage about why buying from an authorized Polycom reseller is important.
By accepting you will be accessing a service provided by a third-party external to https://virtualtone.com/