What Metrics on Your VoIP System Can Tell You
In every company the goal is to move forward and sometimes you may think you are doing everything to move forward and just not achieving your goals. One of the main ways to move forward and keep current clients happy and acquire new clients is building those relationships that you won't get anywhere else and making sure every interaction is a positive one. To do this you must make sure that your employees are meeting your companies standards and upholding the values that you've worked so hard to build. Adding a metrics package to your VirtualTone VoIP system could be what your company needs to tell you where some improvement can be made to bring your efficiency and performance to 100%!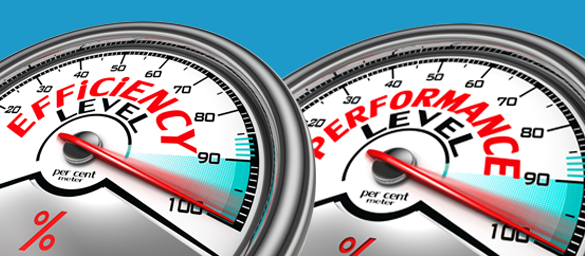 We offer 2 different metrics packages for our clients, Queue Stats and Queue Metrics.
Queue Metrics is designed for Call Center and Enterprise sized busineses and allows an in depth look at your agents and queues. These detailed reports can be created for you and even emailed to you daily, weekly, or monthly depending on what you are looking for. Queue metrics can help you zero in on an agents weakness and strengths and can help show you the best way to utilize that specific agent's skills.
Here are a few examples of what you can get with Queue Metrics:
Call Queue Detail Reports
Agent Session Detail Statistics
Call Distribution Queue Statistics
Track Outcome of Calls
Answered Queue Call Statistics
Queue Call Detail Statistics
Queue Lost Calls Detail Statistics
Real-time Queue Analysis
Real-time Agents Interface
Real-time Visitors Web Statistics
Inbound Automatic Call Distributor Attempts
Area Code Breakdown Call Statistics
With Queue Metrics we can design a report for any information that you are looking for and have different packages to accmodate 10 agents up to thousands of agents.
Queue Stats is designed for businesses from Medium sized to Enterprise and Call Center. The charts, graphs, and easy to read reports make this metrics program perfect for business owners who want the information at a glance. You will still get the in depth reporting but on a more simple platform that could be what your business is missing to take it to the next level.
Here are a few examples of what you can get with Queue Stats:
Operator Panel - lets you see detailed PBX activity, like who is talking and to whom, call durations, held calls, queued calls
Simple Wallboard - Change the display to show a full screen wallboard displaying only calls waiting in queues.
Set Follow Me - Adds an option to modify Follow Me destinations and ring time in the action submenu
Auto Wrapup - Plugin will put an agent on pause automatically after finishing a queue call for a configurable amount of time. 
Queue Login -  The user will be auto added to selected queues as a member. 
CallFlow - This plugin will let you see/set/unset CallFlow/DayNight
Speed Dial - Displays a list of speed dials on the right column to enable one click dial/transfer of calls
Idle Timer - Displays an idle timer on extensions, to know how long since they last received a call.
Voicemail Explorer
Don't see what report you are looking for on either Queue Metrics or Queue Stats? The above information was just some examples of what we can do, if you can imagine it we can build that report for you.
For more information about different reports and if you would like to schedule a demo for either Queue Stats or Queue Metrics please contact the Sales Department at sales@virtualtone.com or give us a call at 888 755 6864 x1
Comment for this post has been locked by admin.
By accepting you will be accessing a service provided by a third-party external to https://virtualtone.com/