Soft Phone Success, As Easy as 1, 2, 3!
One thing about technology is it is always evolving and changing for the better. The next big idea is always right around the corner. One of these big ideas has been revolutionary for home offices, traveling employees and cutting office expenses. You used to have a whole separate cell phone for your work phone on the go, now you can just download an app and have your office phone ready to go in a matter of minutes. Are you looking for something that saves your company time and money while also making it convenient for your employees to work from anywhere?
We've got your solution!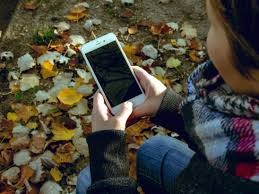 Okay, lets go through how easy it is to start using your soft phone with VirtualTone:
Download app
Put in Log in and Password we provide you
Start making calls that appear like they are coming from your office phone no matter where you are.
……Yes it is THAT EASY!
With the Holiday Season right around the corner we know your employees will be traveling and you deserve to finally take that vacation with your family you've been thinking about and leave the stress of "how is the office doing" behind. With the soft phone app paired with the flash operator panel you can have the peace of mind that all is running smoothly at the office while you're away.
Give our Sales Team a call to set up your soft phone trial and start exploring the freedom of true mobility!