Exciting Announcement: 2020 Telephony Product of the YEAR!
We are very excited to announce that our ConnectWise Integration Bundle has won the 2020 Internet Telephony Product of the Year! We know how this product makes your ConnectWise Manage integrate seamlessly with your VirtualTone communication system and cuts out steps so your team can be more efficient.
Take a look at how the ConnectWise Integration Bundle can make working tickets easier than before.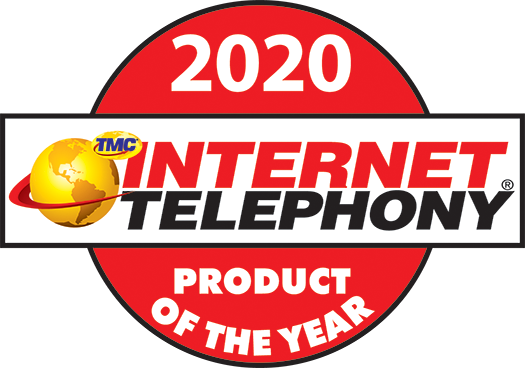 Our ConnectWise Bundle Integration has been intelligently designed with your company in mind. At VirtualTone we use Connectwise Manage and know what can make things a little bit easier and remove extra steps when possible.
VirtualTone wants to add something extra to make your ConnectWise Manage users work smarter, not harder, with our VirtualTone ConnectWise Manage Integration Bundle.
This product for ConnectWise manage consists of three parts: The Screen Pop, Call Ticket Routing, and Calendar Integration.
• VirtualTone Integration for ConnectWise Manage: The Screen Pop will opens CW web client to the corresponding number calling.
• VirtualTone Call Ticket Routing for ConnectWise Manage: Call Ticket Routing routes calls to ticket owner and records call in ticket so this may be listened to at a later date.
• VTONE Calendar Integration Module for ConnectWise Manage: Call routing for on call, after hours, and scheduling so the right person on call will be alerted automatically about any incoming contact.
In addition, you won't have any software to install, manage or become an expert about.
For a little bit more information take a look at our website and give us a call at 888-755-6864 x1 or send us an email to sales@virtualtone.com to see how this bundle can improve your daily tasks.
Comment for this post has been locked by admin.
By accepting you will be accessing a service provided by a third-party external to https://virtualtone.com/