The hospitality industry is all about keeping guests and customers happy, and VirtualTone helps you do that. VirtualTone's VoIP communication system for the hospitality industry makes it so guests and customers never receive a busy signal and never put on endless hold. Numerous standard VoIP features make calling your restaurant, hotel, motel, resort or reservation center a pleasant and impressive experience for guests. Our fully unified communications system makes it easier to keep track of reservations, orders, bookings and other guest information, decreasing the likelihood of a mistake.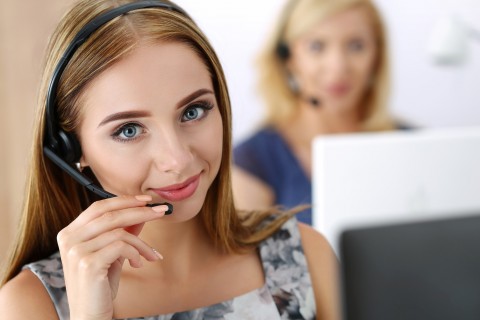 VirtualTone's extensive experience in the hospitality industry makes it easy for us to recommend features to VoIP hospitality call centers such as:
Auto Attendant
Hold Music
Change Language
Call Recording
Dial Extension
Appointment Reminder Module
Mobility Options
Intercom and Paging
Custom Voicemail Greetings
Fax to Email
Free Software Updates
Call Reports
Automated Call Recording
We understand the common concerns the hospitatlity industry has, and even some questions you might not have even thought of such as protecting against disaster, connecting locations, and reservation center features.
Protect Against Disaster
Many of the most desirable locations for hospitality are also those locations where natural disasters are the most common, from hurricanes along the coasts to fires in the mountains. VirtualTone offers extensive disaster avoidance and recovery protections so you never lose contact, such as automatic backup and failover, routing to remote numbers, and voicemail access from email.
Connect Locations
Operating multiple locations is the norm in the hospitality industry. Many restaurants are part of larger chains, many resorts operate dozens of different facilities and hundreds of rooms. VirtualTone unifies the communications system of an entire operation, no matter how many different facilities must be connected or how widely dispersed they are. Even better, features such as pooling lines between locations and free calls between all numbers on an account can dramatically reduce the communications costs of multi-location operations.
Call Center / Reservation Center Features
Keep tabs on call center performance and customer satisfaction levels with our call center solutions. Call Center or Reservation Center staffers can easily sign in and out of call queues, and managers have access to training tools like call recording, call monitoring or barge and whisper (talk to an agent without customer hearing).
Equpipment Options
VirtualTone offers a wide variety of Polycom and Panasonic phones that allow you to pick the best possible option for your business. For example, a hotel might need a very basic phone in the guests room but a top of the line option for the front destk. And don't forget about the conference phone for the business center incase your guests need to have a busines meeting.
Call one of our VoIP Hospitaltitliy Industry experts today and find out how our VoIP features can take your business to the next level!