It's no secret that working in the construction industry can be a very dangerous profession. According to the Occupational Safety and Health Administration 1 in 10 construction workers are injured every year. That is a very high statistic, especially because there can be hundreds, or even thousands, of employees on just one job site.
VirtualTone wants to help ensure that construction sites have proper communication systems so that in a time of need a phone is easily accessible to all employees.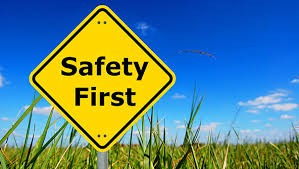 Having a reliable communication system on a construction site is a MUST. In the unfortunate event of an accident occurring on a job site it is important to have access to a phone to call emergency services. The moments after an accident happen are critical and the time that it takes to reach a phone and call 911 can be the seconds that define life or death.
You built your construction company to handle the specific needs of your clients. We built VirtualTone to handle your specific needs. One of those specific needs is for phones to be easily placed around the job site, especially in the case of an emergency happening. As your company gets more projects, or completes projects, your phone system can increase or decrease.
Contact us today to talk with one of our Construction Industry Experts and let us help you keep your employees safe!