There's a running joke among IT business owners that the cobbler's children often go barefoot. Your days are quickly filled with putting out fires for customers, and helping them troubleshoot the same issues over and over again. Performing maintenance on your own phone system is the last thing you have time for, and you expect it to work without a hitch. So when it comes to choosing the right VoIP solution for your business, how do you weed through the flood of providers out there to determine who is the right choice? To make things simpler, here are three things to consider when choosing the right VoIP vendor.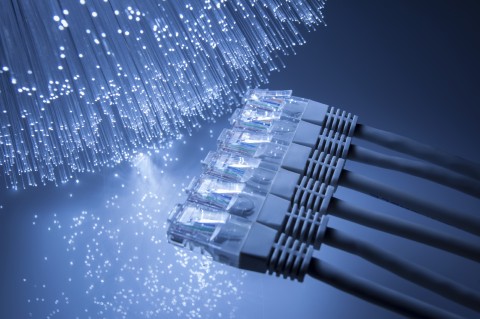 Price
Now you may be thinking this is obvious, and the cheapest should be the way to go. After all, you're a small business trying to decrease your overhead as much as possible. And while price should be a top consideration in choosing your vendor, the cheapest may not be the right one. Do you remember the old adage, "You get what you pay for?" This rule applies here. What may seem like a great deal may not be at the end of the day. When reviewing your quote for service, consider what's included with the service, and what the add-ons will be. For example, is it extra to have call forwarding, or an additional IVR? After you take into account all the features you need against what's included in the proposal, you may see the original "cheapest" option isn't all that cheap. Which leads to the second point…
Longevity
How long has the company been in business? Is it a fly-by-night company being run out of someone's basement, or have they been around the block a time or two? If you're putting your trust in a vendor with the very lifeline of your business, your phone system, make sure they've been in business a while, and ask where your phone system is hosted. Do your homework up front on the company to make sure your communications will be stable and reliable, freeing you up to focus on attending to client needs.
Support
Hand in hand with longevity, what happens when something goes wrong? Ask about your various support options and SLA's, so you know exactly how critical issues are handled. Do you only have the option to email in a ticket, or can you call a support line and have a technician handle your issue right away over the phone? Also, ask where the support center is located. When you call, will you be connected to "Bob" from India, or Indiana? Do your due diligence up front to save you time and headaches in the long run.
Other Considerations
These aren't the only three things to take into consideration when choosing the right VoIP solution. There's also shared vs. dedicated hosting, what's really included in "unlimited" long distance. You don't have to spend hours on the internet doing research to determine who will be the right fit.
Please contact VirtualTone at 281-756-9800 to find out how our team can help your IT Business!