Consider Features and Value When Choosing a VoIP Solution
When shopping for a VoIP solution, it's easy to get lost in the laundry list of features available. It's a given you'll be able to have the same basic call handling abilities that you do with a traditional analog phone system, but you'll easily find there are extra features available on a VoIP system that are absent from a traditional phone system.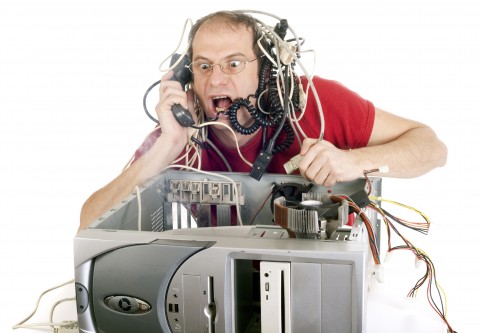 Take email to fax, for example. Most VoIP solutions offer you the ability to send/receive faxes via email instead of through a clunky machine in your office. Make sure you compare and contrast what's included with service, and match that list according to what's actually important to you.
Another thing to consider is how easy it is to add features to your phone system. Let's say you have an industry-specific software application you use to properly manage your business, and it would make your life a lot easier if your phone system integrated with it in some capacity. Ask your VoIP provider if they have integration with your software system, and if not, if they would be willing to look into writing that integration for you. We offer many software integration options for numerous industries. Also, VirtualTone can create custom features on your communication system.
Bottom line: it's easy to get lost in a feature list of over 150 items, but at VirtualTone we take the time to find out your companies specific needs and then help you customize your perfect communication solution.
Comment for this post has been locked by admin.
By accepting you will be accessing a service provided by a third-party external to https://virtualtone.com/