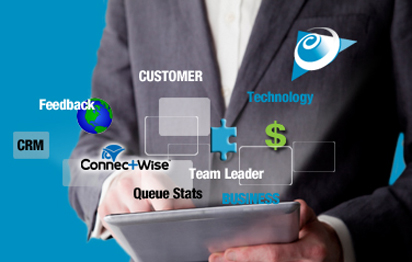 VirtualTone integrates with it -- period!
Thanks for checking out our website after IT Nation 2013. We hope you had a chance to stop by our booth and see the amazing communication system we offer as well as the cool new features that are available.
Congratulations to all of the Sweepstakes Winners that stopped by our booth, give them a round of applause.
Did you hear that we are now offering a new Partner Program for MSP's that are using ConnectWise Agreements and want to add VoIP to their current offering? We would love to follow up with you to discuss all of the latest and greatest products at VirtualTone. When would be the best time to contact you?
We are running a special for the month of November on the VTONE MSP BILLING Module…when you sign up as a VTONE MSP Partner receive 50% OFF…as well as $100 OFF the White Glove Install.
VirtualTone looks forward to working with you soon and offering the only communication solution you will ever need…guaranteed!