Solutions by Market Size – Small & Medium Business (SMB's)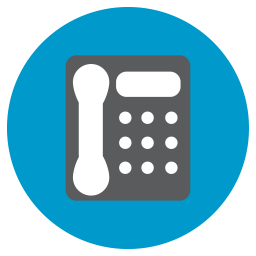 Is your small business experiencing growth pains with your phone systems?

How easy is it for your current and prospective clients to call and do business with you?
VirtualTone understands that one of the most important aspects of growing your business is customer engagement.
We are committed to help growing businesses better connect with their customers, employees, vendors and partners whether they are across the hall or across the nation. With VirtualTone, you can say goodbye to missed deals, confusing invoices, and unreliable, expensive hardware. Our system can easily be expanded as you grow.
Imagine Your Ideal Phone Solution and We'll Build It
VirtualTone solutions optimize communication through voice, video and content-sharing technologies. With instant messaging and web conferencing, you can accelerate productivity and team alignment, reduce travel costs, and leverage your expertise.
Whether you are a medical office with phones in each exam room or a sales organization working from a number of remote locations, our innovative solutions can help you react quickly and prioritize communication needs and opportunities.
VirtualTone partners with companies like Polycom to offer solutions that empower SMBs (Small to Medium Business) to:
Accelerate time to market
Streamline team alignment
Speed problem-solving
Improve customer service
Shorten sales cycles
Reduce travel costs
Improve productivity
Regardless of your organization size, regardless of your organization needs, VirtualTone has your communication solution.
---
Here are some of our products to better serve you:
Audio conferencing is included in all of our systems, which comes with over 130+ standard features.
Don't let a small budget deter you from getting the communication solution you need for your business. VirtualTone offers financing options that make it affordable and easy for you to get started right away.
Contact a VirtualTone SMB Sales Specialist to finally get the system you deserve today.
Not sure what would be best for you? We'll help you assess your needs.