Phone Solutions by Market Size – Enterprise & Mid Market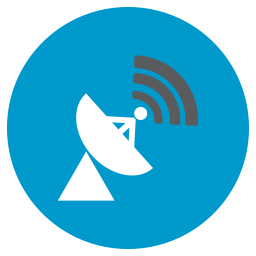 Collaborate anywhere, work from any device, and move your mid-market or enterprise-level business forward with phone systems from VirtualTone.
Is your phone system handling your growing demand?
We understand that one of the most important aspects of growth is an effective communication system to improve customer engagement.
Businesses need to be more effective with less resources. At VirtualTone, we are committed to help you grow your business by improving connections with your customers, employees, vendors and partners whether they are across the hall or across the nation. We do all that at a reduced cost, increased productivity and improved sharing experience. No project is too big for us.
Your Imagination is the Limitation
VirtualTone enables your communications system to handle anything your business can throw at it. We can design, implement, and manage a powerful cloud-based communications solution adapted to your specific needs. Your staff will experience the best collaborative options on the market.
Your employees, customers and offices may be scattered all over the nation. With VirtualTone, your communication system will make your clients and employees believe they are in the same room.
VirtualTone Provides you with:
Easy to use, intuitive technology
Reliable, high quality audio, video
An enhance system usage reporting capability
An experience where technology is unobtrusive
Regardless of your size and your projected growth, VirtualTone communication solutions' monitoring capability will allow you to adapt to your changing needs quickly and effectively.
---
Here are some of our products to better serve you:
VTONE Enterprise
Is your company more than 100 employees? Does it spread over multiple locations? Do you need to monitor your employee productivity? Then VTONE Enterprise is the solution for you. With VTONE Enterprise, your communication system can scale with ease.
Not sure what would be best for you? We'll help you assess your needs.
Contact us today VirtualTone Call Center Specialist today to set up a system that responds to your needs.