Solutions by Industry – Law Firms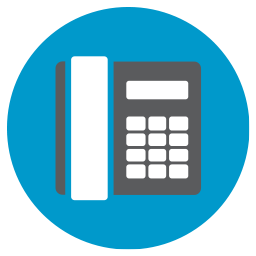 In all legal matters, client privacy is primordial.
VirtualTone understands that attorneys are mobile and very concerned with client privacy, information security and compliance. VirtualTone will assist you in assessing your needs and provide you with the best communication solution for your law firm.
VirtualTone voice and video communication solutions give you and your colleagues the tools you need, no matter where your practice takes you or how you work. Important messages, faxes and calls find you anywhere—in court, on the road and in the office. Collaboration, taking depositions remotely, and communicating with clients have never been easier with web meetings and video conferencing.
VirtualTone communication solutions provides you with the capability to log the time and record your phone calls, all within a secure system which can be access at a later date for billing or any other business needs. VirtualTone offers extensive mobility features, as well as top-notch security and compliance with a wide range of federal standards and requirements.
With VirtualTone as your total communication solution, you will be able to:
Conduct your any of your meetings, depositions, strategy sessions, business reviews remotely,replacing in-person meetings with video conferences, consequently saving on travel costs
Improve productivity and maximize time by avoiding expensive and unnecessary travel.
Be reached anytime anywhere with features such as Find Me/Follow Me call forwarding features which allow you to receive calls on your cell phone, laptop, tablet, computer or desk phone.
Regardless of the size of your law firm, regardless of your firm's needs, VirtualTone has the right phone system for you.
---
Here are some of our products to better serve you:
VTONE Max
Do you need a professional look, feel and sound for your new law firm? If so, VTONE Max is for you. With VTONE Max, you can grow your firm and your system will never be outdated. Starting at only 5 lines… All the enterprise features of a big law firm phone system. Project a big firm image from day one.
Audio conferencing is included in all of our systems, which comes with over 130+ standard features.
Easy to install (self and professional IT Installation) and easy to finance with no upfront cost, VirtualTone is the communication solution for your firm!
Contact us today to set up a phone system that can really meet your firm's needs.
Not sure what would be best for you? We'll help you assess your needs.