Solutions by Industry – IT Firms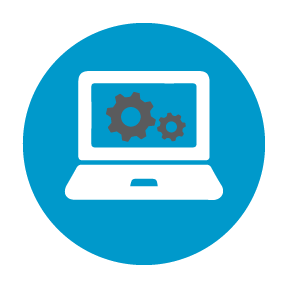 Ease the burden on your IT business with VirtualTone
You're busy putting out fires and handling technical issues for your clients… the last thing you want to worry about is troubleshooting issues with your phone system.
Your business communications just got easier. With VirtualTone, your calls are consistently clear and reliable. You only pay for the lines you need, and for those clients who still insist on calling your cell phone instead of your office line when they have an issue, we can sync the two together to make sure no calls are missed. Pay only for the lines you need even when clients insist on calling your cell. We can sync your business line and cell together ensuring no calls are missed. Your dedicated VoIP phone system is safe and secure with us in our highly-sophisticated data center, so no need to worry about managing another system in your office.
As active supporters in the IT community for over 15 years, we've helped hundreds of IT firms save on their communication systems. We've even developed a partner program to help you share VirtualTone with your customers and will pay you commissions for every client you onboard. You could essentially get us to pay you to use our phone system!
Cut the cord on poor communications and have your staff focused on client needs.
Contact one of our IT industry specialists to discuss your specific communication needs today. You can reach one of our team members by calling 1-888-755-6864 or filling out the form found to the right of this page.
Regardless of your organization size, regardless of your organization needs, VirtualTone has your communication solution.
---
Here are some of our products to better serve you:
Audio conferencing is included in all of our systems, which comes with over 130+ standard features.
Easy to install (self and professional IT Installation) and with no upfront cost when you qualify for our financing, VirtualTone is the communication solution for your business!
Contact us today for a worry free phone system that will make all the difference.
Not sure what would be best for you? We'll help you assess your needs.