Solutions by Industry – Insurance
Insurance isn't for when things go right. Your phone system shouldn't be either!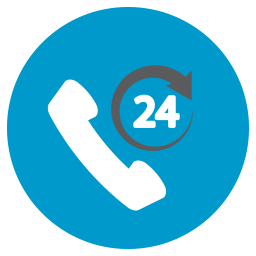 In today's insurance environment, business needs drive phone system requirements. Insurance professionals require the ability to collaborate on-demand. They must have access to the right people and information at the right time and place.
VirtualTone helps you communicate through everything mother nature throws at you. In fair weather, you get top-notch communications, as well as a Virtual Contact Center to contact a high volume of customers.
VirtualTone takes reliability as seriously as you do. Not only does VirtualTone backup your data centers for business reliability and continuity, its mobile features give you the flexibility to deploy claim centers or temporary offices in affected areas. VirtualTone also offers HIPAA-compliant services, backed by written agreements, for insurance businesses that handle protected health information.
With VirtualTone as your communication solutions provider, you will:
Never miss a call:

Calls go anywhere you choose, with mobile apps, voicemail-to-email and call forwarding.

Unite Workers Everywhere:

VirtualTone lets you connect anywhere—on your desktop, laptops, tablets and other devices. Agents can make calls, schedule meetings, check voicemail, send faxes, chat with colleagues, and more, on any device. Use Find Me/Follow-me forwarding to get calls and messages wherever it's most convenient.

Keep communicating in emergencies:

VirtualTone's hosted solution helps your business keep going, even in emergencies. With VirtualTone, you can set up temporary claims centers or work from disaster affected areas.

Increase agent productivity:

VirtualTone lets you see where agents are and reach them easily with extension dialing; identify your customers instantly when they call with pop-up customer records; and work with e-Agent, Salesforce, Outlook, NetSuite and other software.
Regardless of your organization size, regardless of your organization needs, VirtualTone has your communication solution.
---
Here are some of our products to better serve you:
Audio conferencing is included in all of our systems, which comes with over 130+ standard features.
Easy to install (self and professional IT Installation) and easy to finance with no upfront cost, VirtualTone is the communication solution for your business!
Nationwide Insurance Approved Vendor - VirtualTone
Nationwide's communication specialists team put VitualTone's system through its rigorous lab testing which included cost, reliability, functionality. In which VirtualTone exceeded the expectations which made us one of only two of the preferred vendors.
Out of the two preferred vendors VirtualTone has the capability to seamlessly integrate your VirtualTone communication system with the Personal Line Service Center (PLSC). This integration allows your clients to seamlessly connect your system to the PLSC. Whether VirtualTone is routing to the PLSC, your cell phone, answering service, or the right person in times of an emergency, disaster, or after hours VirtualTone ensures a communication opportunity will never be missed.
VirtualTone understands that your Customer Relations Management is how you run your business and keep records of customer interactions which is why we integrate with Nationwide's top three CRM systems. Nationwide's decision to move towards letting their agents choose their own CRM is exciting for agency owners and finding which software works best to achieve their ultimate customer satisfaction goals is important for your agency's success.
For more information please contact a VirtualTone Insurance Industry specialist by using the contact form located on the right side of this page.