Solutions by Industry – Government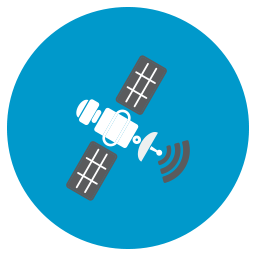 Affordable, reliable communication solutions for government
Government agencies have an increased need for better and more advanced communication systems while dealing with diminishing budgets and legacy IT infrastructures. Like many multi-million dollar companies, government agencies have an increasing need for their employees to access the right information from the right place at the right time to better serve the public.
VirtualTone understands that transitioning the government agencies to a better communication system is necessary to enable a more efficient, mobile workforce to better deliver public services. It is also necessary to give citizens an efficient, streamlined access to governmental services. VirtualTone will turn your agency into a modern, dynamic, and flexible workforce by providing solutions to your challenges with features such as video conferencing, online faxing, call forwarding and many more.
VirtualTone also allows agencies to save significantly on service, equipment and labor costs. VirtualTone solutions are hosted in the cloud, so government agencies do not need large amounts of capital or long lead times to deploy and use VirtualTone phone systems, contact centers or unified communications solutions. The infrastructure is already there, ready to use.
With VirtualTone as your total communication solution, you will:
Never miss a call:

Calls go anywhere your employees go, with mobile apps, voicemail-to- email and call forwarding.

Unite Workers Everywhere:

VirtualTone lets you connect anywhere—on your desktop, laptops, tablets and other devices. Employees can make calls, schedule meetings, check voicemail, send faxes, chat with colleagues and citizens, on any device. Use Find Me/Follow-me forwarding to get calls and messages wherever it's most convenient.

Keep communicating, even in emergencies:

VirtualTone's hosted solution helps your agency keep going even in emergencies. With VirtualTone, you can set up temporary workstations and shelters from disaster affected areas.

Increase employee productivity:

VirtualTone lets you see where employees are reach them easily with extension dialing.
Regardless of your agency size, regardless of your agency needs, VirtualTone has your communication solution.
---
Here are some of our products to better serve you:
Audio conferencing is included in all of our systems, which comes with over 130+ standard features.
Contact us today for a worry free phone system that will make all the difference.