Solutions by Industry - Construction
VirtualTone understands the specific needs of construction companies.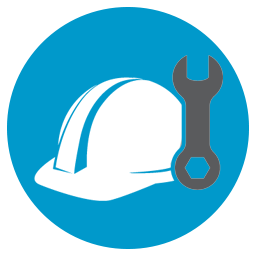 We will work with you to find out what your individual needs are and then we create the right communication solution for you.
Many of our construction company clients have several construction projects all going on at the same time in various locations. One project might be getting ready to wrap up as another is just beginning. Having a communication solution that is flexible and scalable is a must.
You built your construction company to handle the specific needs of your clients. We built VirtualTone to handle your specific needs.
With one of our construction company clients, we heard that they were moving into new headquarters, starting new projects in more than one location, and they wanted a flexible phone system to support their growing business. What we offered them was an all in one solution, that not only supported the new headquarters, but the same phone system could support their workers when they were out of the office and on the job site. Sound familiar?
Our solution replaced the current phone system with a solution that was designed specifically for their company. The new system allowed them to stay connected wherever they were—on construction sites, mobile devices or in the office. They kept the same extension number whether they were at headquarters or on the job site. We can do the same for you!
In the office, stationed in a job site trailer, in an office in the building under construction or moving to a new project. They were never out of reach because the calls followed them. If the call did miss them, it went to voice mail and the voice mail was emailed or sent as a text message notification.
Another benefit of a VirtualTone solution, we save you money when you do not have to set up a new phone system for every project. Job office trailers can be pre-configured prior to moving to a construction site.
We partner with local IT companies to deliver the onsite service for our construction clients. So, if you have an IT company that you currently use, we will be happy to work with them to give you a complete solution. We have these partners across the country. If you do not currently work with an IT provider, we will introduce you.
At VirtualTone our goal is for our construction company clients to be up and working at a new job site as soon as they establish an internet connection. With VirtualTone VOIP Communication solution once an internet connect is established at a job site all you need to do is plug in the phones and you are now in communication. It's that simple to be in communication with your vendors, suppliers, subcontractors, company headquarters and project team members. Let's not forget the most important person that needs direct and easy contact with you… your client.
From your company headquarters to your construction site just breaking ground tomorrow, VirtualTone has a custom communication solution that improves communication with your clients and project team.
Contact one of our construction industry specialists to discuss your specific communication needs today. You can reach one of our team members by calling 1-888-755-6864 or filling out the form found to the right of this page.
Regardless of your construction company's size, regardless of your company's needs, VirtualTone has your communication solution.
---
Here are some of our products to better serve you:
Audio conferencing is included in all of our systems, which comes with over 130+ standard features.
Contact us today for a worry free phone system that will make all the difference.