Solutions by Market Size – Call Centers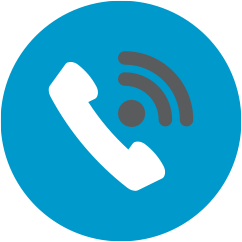 How easy is it for your customers to get in contact with you?
The VirtualTone Call Center customized solution provides everything you need to cultivate more rewarding customer connections, improve agent performance, and enhance call center operations.
Whatever your volume of calls, VirtualTone has the perfect solution for you. Through our innovative call center software, we make it fast and easy to deploy a virtual call center solution – agents simply need a phone, an Internet connection, and a web browser to get started.
No call center is too big for us
VirtualTone enables your communication system to handle an unlimited amount of incoming calls into your center, and run those calls through your company processes and queues seamlessly.
With functionality such as call live monitoring, and reporting, you can quickly adapt to your changing demands. Because VirtualTone call center solutions enable you to easily and cost-effectively manage multiple, geographically dispersed locations, we help you achieve business continuity and customer service resiliency in the event of a network outage, natural disaster or some other unforeseen event.
VirtualTone call center solutions' monitoring capability, regardless of your size, allows you to adapt to your changing needs quickly and effectively.
VirtualTone provides you with:
Easy to use, intuitive technology
Reliable, high quality audio, video
An enhance system usage reporting capability
An experience where technology is unobtrusive
VirtualTone's cost-effective, reliable, and innovative solutions help your enterprise call center become a strategic part of your company's business.
Regardless of your size and your projected growth, VirtualTone communication solutions' monitoring capability will allow you to adapt to your changing needs quickly and effectively.
---
Here are some of our products to better serve you:
VTONE Call Center
VTONE Call Center is a robust, customizable phone system that will give you the freedom to provide exemplary service to your customers. With web-based administration, you'll be able t run real-time or historical reports based on any location quickly and easily. And, since your since your system is hosted on your own dedicated switch, you can rely on VirtualTone to keep your communications engine humming without the pain of competing for bandwidth.
Contact us today to speak to a VirtualTone Contact/Call Center specialist.