Call Center Phone Solutions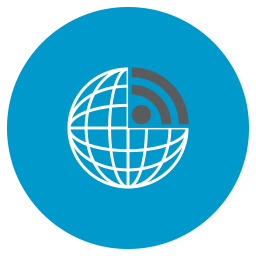 A seamless customer experience all the time, anytime! VirtualTone can handle your demand!
How easy is it for your customers to get in contact with you?
The VirtualTone Call Center customized solution provides everything you need to cultivate more rewarding customer connections, improve agent performance, and enhance call center operations.
Whatever your volume of calls, VirtualTone has the perfect solution for you. Through our innovative call center software, we make it fast and easy to deploy a virtual call center solution – agents simply need a phone, an Internet connection, and a web browser to get started.
No call center is too big for us!
VirtualTone enables your communications system to handle anything your business can throw at it.
VirtualTone enables your communication system to handle an unlimited amount of incoming calls into your center, and run those calls through your company processes and queues seamlessly.
With functionality such as call live monitoring, and reporting, you can quickly adapt to your changing demands. Because VirtualTone call center solutions enable you to easily and cost- effectively manage multiple, geographically dispersed locations, we help you achieve business continuity and customer service resiliency in the event of a network outage, natural disaster, or some other unforeseen event.
VirtualTone call center solutions' monitoring capability, regardless of your size, allows you to adapt to your changing needs quickly and effectively.
VirtualTone provides you with:
Easy to use, intuitive technology
Reliable, high quality audio, video
An enhance system usage reporting capability
An experience where technology is unobtrusive
VirtualTone's cost-effective, reliable, and innovative solutions help your enterprise call center become a strategic part of your company's business.
Please complete the form below and a VirtualTone Communication Solutions Specialist will contact you to discuss the right communication solution for your business.
---
Product Overview
VirtualTone handles all aspects of PBX updates and changes (Managed) on
customer-specific PBX environments (Dedicated) on VirtualTone-owned hardware and carrier-grade networks (Secured).
● Manage all, some, or none of the PBX directly. VirtualTone provides full support for adds/moves/changes.
● Bring in your own SIP / IAX trunks and DIDs, or port your numbers to VirtualTone with porting support.
● PBX's are not shared across customers; Each PBX environment is isolated and dedicated to you and your unique requirements.
● Each PBX has multi-layer security and intrusion detection to keep out hackers and telecom thieves.
● Multiple locations and remote work are the standard for us, not the exception.
● Mobile apps for on-the-go communications with Windows, Mac, Android, IOS, etc.
● CRM integrations that can be custom to you and your needs.
Service Details
● Networks & data-centers are voice-specific & carrier-grade, owned by VirtualTone
● 8am - 5pm CST phone or email US-based support
● 24x7x365 US-based support for service and network outages
● 24x7x365 PBX monitoring
● No bandwidth or traffic fees
● Free backups of PBX (except call recordings)
● Free upgrades and updates as needed and available
● Secure access to browser-based Operator Panel and management interface
● Robust Intrusion Detection systems and firewalls
● Multiple PSTN-carrier fail-over for outbound calls
● Alternate inbound call routing if customer experiences ISP problems
● E911 support with free address read-back, including multiple-location support
● Third party SIP / IAX trunking supported
● Endpoint management available for easy phone provisioning
● Free video training on phone functions, other functions live remote trained as needed
● Basic and Advanced Call Center / Queue statistics packages available
Setup and On-boarding
● Implementation documentation provides PBX configuration base
● PBX security configuration of firewall and intrusion detection systems
● VirtualTone trunk setup and configuration (or bring your own)
● Setup browser-based operator panel for at-a-glance PBX activity monitoring
● Number porting support and management (if needed)
● E911 address setup and verification
● Online training
● Customer testing prior to turn-up or cut-over
Regardless of your size and your projected growth, VirtualTone communication solutions' monitoring capability will allow you to adapt to your changing needs quickly and effectively.
---
Contact Us today to speak to a VirtualTone Contact/Call Center specialist.