Additional Features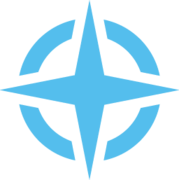 Whether it is support, marketing, billing, or quoting, ConnectWise has a way to streamline this process for your business and make sure no detail is left out. The ConnectWise ticketing system helps track time and information for your client, as well as for your company.
Now at VirtualTone we have a way to help unify your VirtualTone communication system and ConnectWise ticketing even more with the VTONE Dial by Ticket Module.
How It Works:
Inbound calls

- Client will be prompted to enter a ticket number and the call will go to the person that is the ticket owner and the calls are recorded when this process is completed and attached to the associated ticket.
Outbound calls

- The system will prompt the outgoing caller for a ticket number. Calls are recorded when this process is completed and recordings are attached to the associated ticket.
Call recordings can be helpful for quality assurance, training purposes, and for reviewing a client's request to make sure you have completed every task they need done.
ConnectWise takes companies productivity to the next level and now that process can be even more improved for a better experience for your client with the assistance of your VirtualTone communication system and the VTONE Dial by Ticket Module.

Provide Second-to-None Customer Service with the Right Business Communication Solution
The insurance landscape is rapidly evolving. With true uncertainty on what impact the PPACA will have, along with insurance increasingly being perceived as a commodity among consumers, it's imperative to do everything possible to differentiate yourself from other agents in your marketplace. If there is one thing you can do to separate you from your competition it's focusing on providing the best customer service possible.
If you're already using AgencyMatrix, you've experienced firsthand how helpful it is to have all of your customer's information easily accessible instead of buried in a series of filing cabinets. Your ability to provide exemplary customer service has increased, since all your customer's information is a click away. However, there's a faster and easier way to get access to your customer's information.
With VirtualTone's incoming call recognition with AgencyMatrix, you simply click on the incoming call pop up on your computer screen, and the customer's record will load in AgencyMatrix. No longer will you need to verify spelling of someone's last name to make sure you have the right person. You'll have access to the right information as soon as you pick up the call.
And, if you want to make sure your dollars are being well spent on SEO or other web marketing campaigns, you'll be able to identify the source of a call through some advanced caller ID features through VirtualTone's complete business communication solution.
Make the most of every call and interaction with a client. Streamline your communications with VirtualTone and AgencyMatrix.
About VirtualTone
Agency Matrix's solution provides easy to use automation and a user-friendly interface to eliminate much of the burdensome processes associated with your business. Every client, every policy, every form, every endorsement, payment, image, and report you could ever need or want is just a click away. And the great thing is it integrates with Virtualtone.
Want to see Virtualtone's integration with Agency Matrix in action? Watch this video:

What is AMS360 and why should you use it?
If you're an insurance agent and you find it hard to manage your clients, costs, appointments and costs, then AMS360 can be a very good tool for you. This is a tool designed to offer a great insurance agency management system that you can rely upon. The reason why AMS360 was created is to help you get all the features you want when you need them the most.
What can you do with AMS360?
AMS360 is a great solution that helps you manage customers, finances, as well as complex commercial and personal lines with great success. This system helps you automate manual processes, and it's designed to handle everything that pertains to your insurance company. You can view detailed information for each customer, such as notes, alerts, documents, and expiring policies, there's even a renewal list that will make it easier to connect with the customer.
Also, AMS360 automates all the manual processes. Data entry is reduced, but instead all data is automatically updated, and the customer can also send you relevant information so you can include it into the system.
Thanks to the AMS360 system, you can also receive any automatic notifications too. This means you will get to be up to date with all the relevant and important information regarding your business. Gone are the days when you had to wait for a very long time to complete a task like this. AMS360 is reliable, efficient and it always focuses on your insurance business's growth.
Managing complex commercial lines
In case you have commercial lines as clients, AMS360 will make it easier for you to handle everything for them. You can go from submission to certificate management in no time, all while maintaining a great sense of value and accuracy at all times. Yes, this is a system that works increasingly well and which is set to offer tremendous quality to all of its clients.
Easier to manage your finances
One of the things that most insurance agents struggle with is managing their finances. AMS360 helps you efficiently do all of that. You will see what unbilled policies are there, and you get to identify exactly what's happening with your business regardless of the situation. It doesn't cover only what happens now; you get to learn everything about your company's finances at any time even after you closed the books for that month.
Why should you use AMS360?
Insurance agents will find AMS360 as one of the best tools for their business. Not only is this a very powerful and distinct insurance management system, but it's reliable, unique and extremely powerful too. With its help you get to boost your retention rates, you can connect with carriers, and you can also have immediate accounting built-in. AMS360 is an excellent software solution that helps you take control over your insurance business and with the support of VirtualTone take it to the next level!
For more information on AMS360, please contact a VirtualTone Insurance Specialist at 1-888-755-6864 or by email at sales@virtualtone.com

Increase the efficiency of your insurance agency with EZLynx
EZLynx is a software solution designed to help improve your agency's workflow in meaningful ways. But the best part is that EZLynx is a set of tools, which means that you can access these tools individually or you can get them as a package if you so desire.
Rating engine
EZLynx offers a rating engine that makes it suitable for agencies. You can easily use this to compare various insurance offers on the market. This way you can figure out the best options on the market for free. EZLynx covers almost all states, so you get accurate information regardless of where you live.
Management system
The unique management system helps you get access to your data and record all content in no time. You can track your profits, identify the needs of your insurance customers and also reach a variety of customer service benefits in no time.
Consumer quoting
If you have an insurance agency and you need to share quotes with clients, EZLynx has a tool to help you with that. You will have an automated quoting system that can be added to your site. This is a powerful add-on designed to make your business more powerful and comprehensive in no time.
Communication center
EZLynx helps you make customer communication a lot easier. They do a great job at helping you manage and track emails; you can even see highlighted information that will come in handy during the insurance process.
Client center
The client center allows you to get access to the customer ID cards and policy documents. The best part here is that you can get all the documentation and help you need very quickly, with results being amazing.
Marketing campaigns
One of the best ways to stand out in the insurance industry is to create meaningful insurance campaigns. EZLynx helps you do that, and you can easily send emails, design new campaigns, schedule messages and so on.
Sales center
The sales center is a great tool for EZLynx users because you get to see the current opportunities on the market. You can also see things like close ratios for the insurance agents. It's a smart way to track performance and boost the way you handle your finances in a meaningful way.
Retention center
If you want to retain your customer's attention, you may want to use this feature. It's a system that works quite nicely because it's distinct, reliable and very powerful. It also brings in front some new features and options all the time.
If you want to take your insurance business to new heights, EZLynx can help you with that. It offers a huge array of insurance tools and a software package designed to make things easier for your agency. Thankfully, you can use only one of these tools, or all of them. There are also numerous customization options, which means you can easily get a very good return on investment each time you use this. Insurance agency owners should focus on integrating EZLynx into their business, as it will make managing all processes an amazing experience!
For more information on EZLynx please contact a VirutalTone Insurance Specialist by phone at 1-800-755-6864 or by email at sales@virtualtone.com
Measure the Effectiveness of your Call Center in Real Time with VTONE Queue Metrics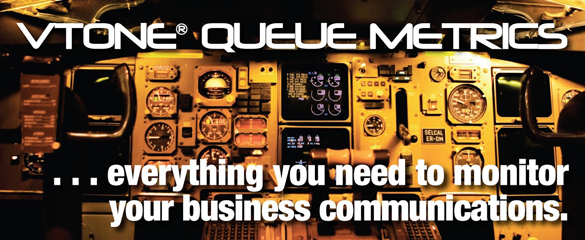 Ever feel frustrated trying to generate effective reporting on your call center stats? After plugging in tons of numbers into specific cells in a spreadsheet, only to realize your numbers are off somewhere when your reports don't add up, can leave anyone feeling lost and overwhelmed. And unless you're able to view the data in real-time, you're always playing catch up and viewing stats based on past events. Wouldn't it be nice to be able to view data in real-time and be able to adjust accordingly?
The good news is with VTONE Queue Metrics, you can run detailed reports on historical and real-time data for all locations from a single portal. With the user-friendly web-based administration, you can make changes to your call queues and routing on the fly. And, VirtualTone will help you tie Queue Metrics into your current CSM software to streamline your business applications. Everything you could possibly need to stay connected to the call volume of your business is right here:
Call Queue Detail Reports
Agent Session Detail Statistics
Call Distribution Queue Statistics
Track Outcome of Calls
Answered Queue Call Statistics
Queue Call Detail Statistics
Queue Lost Calls Detail Statistics
Real-time Queue Analysis
Real-time Agents Interface
Real-time Visitors Web Statistics
Inbound Automatic Call Distributor Attempts
Area Code Breakdown Call Statistics
And many more!