Become a VirtualTone Partner
Expand. Increase. Exceed.
Let us help you build on your company's strength with VirtualTone partner programs customized for your specific business model.
VirtualTone's vision is to provide the best in business-class communication solutions for your clients. Together with our partners, we provide communication and video collaboration solutions that offer the quality, security, and scale required for success.
Success in any environment – whether in home or work offices, in conference rooms, or in multiple locations.
The VirtualTone Partner Network is made up of MSP's, IT Service Providers, and Software Consultants committed to enabling connectivity and collaboration through open standards. Together we extend our reach in cloud communication and video collaborations to deliver high-value business solutions.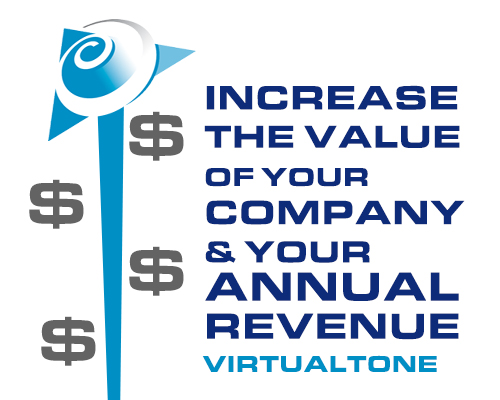 Grow your customer base, build new revenue streams, and increase gross profits with our complete communication solutions that will give you a competitive edge.
How Does It Work?
VirtualTone has the Infrastructure, 24/7 U.S. based support, and the Project Management to handle the entire process. You own your involvement throughout the process including the sales cycle, system setups, support, your monthly revenue, and who gets billed is completely up to you! You are responsible from beginning to end when it comes to the customer's on-site internet solution, and with you building a business-class network ready to handle all the customer's needs the project will go smoothly. We don't want any constraints on your ability to work with clients of any sizes, from SMB to Enterprise and Call Centers.
Our options allow you to take VirtualTone solutions to market in a way that makes sense for your business and your clients. We are here to be your extension on the communication solutions that we provide for your customers and to help you along the way however you need it.
VirtualTone Communications Partner Testimonial
"Our goal is to provide our clients "Best in Class" products and services and stay on the leading edge. I believe what VirtualTone offers it's VOIP customers, is just that....Leading edge technology at a reasonable competitive cost, while at the forefront of service and technology."
— Stephen C. VirtualTone Partner
Ready to Grow?
Together, VirtualTone and our partners are growing. We offer the latest communication solutions.
Find out what a VirtualTone partnership can do for your business.
Contact us today for information on how to become a VirtualTone partner. Call our VirtualTone Partner Team at 1-888-755-6864 ext 1 or fill out the online form located to the right.