Complete Communication Solution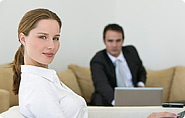 VirtualTone is a complete communication solution that includes a phone system that can expand from one to well over 200 users. Some of the many benefits that the VirtualTone communications solutions can provide your enterprise include: the ability to have multiple phone lines, video phone capabilities, video conferencing, web/audio conferencing (Virtual Conference), web/email hosting, e-commerce, spam/virus filter, and private and secure instant message and chat capabilities. We also offer our proprietary, multi-platform VTONE SideBar2 that instantly searches your company database, then retrieves and displays the customer's information directly on your computer. You can take advantage of this full suite of features or choose the options that will best work for your organization.
VirtualTone is absolutely the only communications system you will ever need... GUARANTEED!"
Improved Productivity
With VirtualTone communication solutions in place, organizations can remotely connect offices and teams together under one global system. This increased accessibility can improve workplace cooperation and promote workforce collaboration that is sure to improve your enterprise's productivity and efficiency.
Flexible and Easy to Use
Your VirtualTone system is scalable to meet your enterprise's needs. Add new extensions, users, and phones at any time. VirtualTone has no user-based fees such as long distance charges, regardless of a user's location. Once your VirtualTone communications system is in place, our web-based Administrator interface is easy to use and comes with free live remote training and support.
VirtualTone Phones come with the following standard features, regardless of the size of your work force:
Voice Mail to Email
Call Forwarding
Call Waiting
Call Holding
Call Conferencing
Call Recording
Call Center
Call Transfer
Auto Attendant
Hold Music
Follow Me
Do Not Disturb
Call Park
Caller ID
Redial
Speed Dial
Easy Web-Based Admin
Video Conferencing
And much more!
VTONE Business Solutions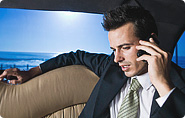 Small Business
10 Lines/DID's
Up to 10 Users/Devices
Small Business Plus
15 Lines/DID's
Up to 15 Users/Devices
Business Class
25 Lines/DID's
Up to 25 Users/Devices
Business Class Plus
35 Lines/DID's
Up to 40 Users/Devices
Keep Your Own Number
One Voice Conference Room
One Web Conference Room
Unlimited Extensions
Web & Email Hosting with Barracuda Spam Filtering
With or Without -VTONE SideBar2
With or Without –Flat Rate Billing for Long Distance
VTONE Maxx Solutions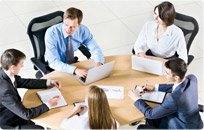 Coming Soon...